The dust has nearly settled on the General Election, but who now runs the Department of Transport?
On the surface, it might appear that the General Election didn't change the Government all that much. The Conservatives are still in power, Theresa May still resides in Number 10, and most of the faces around the Cabinet table are the same.
Look a little closer, however, and a lot has changed. The Conservatives have lost their majority, weakening both Theresa May's authority and her ability to pass legislation. She's also been forced to replace senior advisors and junior ministers dispatched by the campaign.
Within the Department for Transport, there's a similar story of continuity and change. For one, Chris Grayling has been reappointed as Secretary of State for Transport – a position he's held since Theresa May became Prime Minister in July last year.
Grayling had managed May's campaign to become leader of the Conservative Party, and many observers expected him to be rewarded with a more senior post, such as Home Secretary or Deputy Prime Minister.
But Transport Secretary is a job Grayling had been after for years, having served on Parliament's Transport Committee and as Shadow Transport Secretary when the Tories were in Opposition. His Parliamentary office is, in his own words, 'filled with planes, trains and automobiles'.
Grayling's first year in the role has been dominated by the big issues he inherited from his predecessor: airport expansion, high-speed rail and tackling air pollution. But he's also managed to make his own mark in a few policy areas, such as road safety, where he's introduced tougher fines for mobile phone use while driving.
Beneath Grayling are four junior ministers: two, like Grayling, reappointed to roles they held before the election, and two who are new to the Department for Transport.
The two old faces are John Hayes and Paul Maynard.
Hayes has been a Minister ever since the Conservatives came to power in 2010, though he's moved from department to department and never held the same post for long. Hayes became Minister for Transport in 2014, but was moved on again to the Home Office in 2015. When Theresa May became Prime Minister, he returned to the Department for Transport, where he is now in charge of shepherding legislation through Parliament.
For Maynard, by contrast, this is his first job in Government. In 2016, he was appointed Parliamentary Under Secretary of State for Rail. That means he's responsible for often controversial decisions about rail franchises, ticket prices and staffing requirements, as well as the country's largest current infrastructure project: the High Speed 2 rail line connecting London to the North.
The two new arrivals at the department are Jesse Norman and Lord Callanan. Norman has a reputation as a Conservative 'thinker', having studied for a PhD in philosophy and authored a number of books. He set back his chances of a ministerial post under David Cameron by opposing House of Lords reform and military intervention in Syria, but was given a job at the Department for Business by Theresa May when she took over. He's now been moved to the Department for Transport and tasked with overseeing the Government's extensive road-building programme.
Lord Callanan is a rare thing in Government: a politician with an engineering background. He worked for the Scottish and Newcastle brewing company before being elected to the European Parliament in 1999. After losing his seat in 2014, he was given a peerage and a seat in the House of Lords. After last month's election, Theresa May made him the Department for Transport's spokesperson in the Lords, with responsibility for aviation, international transport and transport security.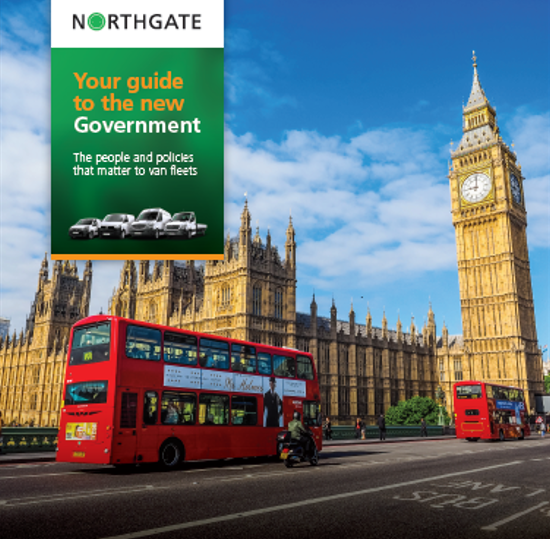 These are the five men who, between them, will help shape Britain's transport policies in the weeks and months to come, so it's worth getting to know a bit more about them.
Northgate's new pamphlet – Your guide to the new Government: The people and policies that matter to fleets – is here to help you do just that. It contains more detailed profiles of the transport team, as well as exploring the big issues they face and the measures they're likely to introduce.
To download the guide, just fill in a few details below: