Winter is coming, the clocks are going back: we look at staying safe on the road as shorter days set in
You know it's definitely Autumn when the leaves start to depart the trees and when the clocks go back.
This year, British Summer Time ends on the 28th October and although you get that extra hour in bed, it also means the sun will set earlier and therefore, it's the beginning of a period of having to drive home from work in the dark.
Driving in darkness poses many dangers, with the Department of Transport revealing that nearly a third of road injuries and deaths occur between 7pm and 7am, despite significantly less driving happening during these hours.
Reduce the risks of driving at night this Autumn and Winter with our five top tips: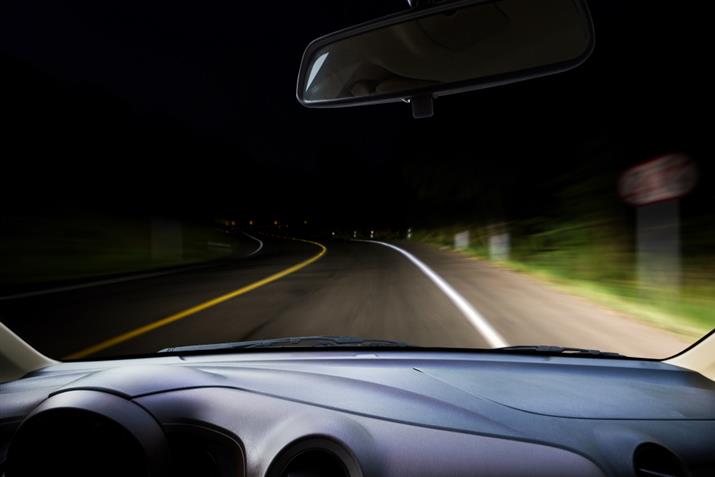 1) Ensure your lights are working
Most people have experienced driving behind a car that only has one brake light functioning – this becomes even more hazardous in the dark so make sure you regularly check all your lights are working during the winter months to reduce the risk of someone colliding with you.
Clean your headlights; misty or dirty lights can seriously impair your visibility when driving.
Also, ensure you're not dazzling others – dip your lights if there are other drivers on the road, particularly when using high beams on dark country roads.
2) Keep windows and mirrors clean
The smallest of marks or condensation on the inside of your windscreen can increase glare from other vehicles at night. Ensure all windows are cleaned regularly and keep a clean cloth or demister sponge in your car in case of condensation. Do NOT use your hands!
Also, check your wipers are not damaged and your washer reservoir is topped up sufficiently.
Side mirrors tend to get dirtier in the cooler months so clean these regularly and ensure they're adjusted to be aiming slightly downwards to prevent dazzling from headlights behind you.

3) Wear the correct glasses
It may seem obvious but don't drive in the dark wearing sunglasses! Your visibility is compromised by darkness already so don't increase the risk.
If you are short-sighted or long-sighted, you need to wear corrective glasses or contact lenses while driving. If you can't read a number plate from 20 metres, you could be prosecuted for not meeting the standards of vision for driving – so make sure you get your eyes tested every two years and have glasses or contact lenses with an up-to-date prescription!
In addition, going for regular eyesight tests could flag up conditions such as glaucoma or cataracts, which can affect your ability to drive.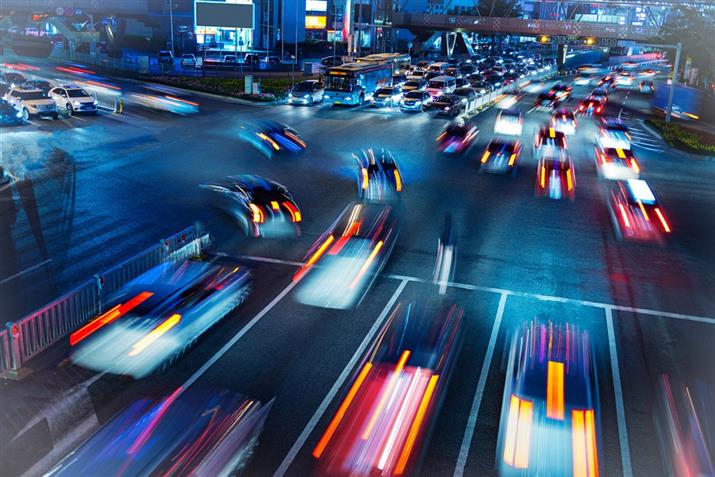 4) Dim dashboard lights
If it is possible, turning down your dashboard brightness will help to reduce glare and reflections. Driving with the dash on max brightness could also compromise your forward vision, thus making it harder for you to see risks on the road.

5) Be aware of other drivers
Last but not least, drive cautiously when using your vehicle after sunset. The reduced visibility of driving at night means judging speed and distance of other cars is more difficult, so leave plenty of space between yourself and other drivers.
Be prepared for other road users who may behave erratically, as well as looking out for pedestrians and cyclists who may be harder to spot in the dark.
If you are making a long journey, it is advisable to take regular breaks, particularly if you are driving overnight. Ensure you stop every two hours to rest, and get some fresh air and a drink to keep yourself alert.
For more tips, see our previous blog:
Driver safety during the winter months