Northgate Vehicle Hire

Huddersfield
You can be sure of a warm welcome from the team at Northgate Huddersfield.
Address
Red Doles Lane,
Leeds Road Trade Park,
Huddersfield, HD2 1YF
HD2 1YF
Contact Information
Opening Hours
Monday - Friday

08:00 - 17:30

Saturday

08:00 - 12:00

Sunday

Closed
On-site facilities
Hire Centre
Workshop
Support team on-site
WiFi
Complimentary Drinks
Medium and
Long-Term Rental
Vans in Huddersfield
Huddersfield is a market town with excellent transport links and routes to other towns and cities in the area. Plentiful Victorian architecture adds character to the town, drawing interest from both the locals and visitors alike. The railway station, a busy hub for passengers and good, is a fantastic example of the style of building featured in the town.
Beyond this, there's a lot of history in the area dating back to the Roman times. This history is easily discovered both in Huddersfield itself and the surrounding area, where you can also enjoy the rolling countryside. Combined with regular events and a thriving nightlife through bars and restaurants, there are a lot of opportunities for businesses to take advantage of.
At Northgate Huddersfield, we have fantastic van hire contracts that are designed with your business in mind. Our flexible hire terms are perfect for medium to long-term hires, giving your business the stability it needs to see results. Contracts start from three months and are available for over five years.

To find us at Northgate Huddersfield, head north of the town centre. We're just off the A62 and our team are ready to offer a warm welcome when you arrive. 

Northgate Vehicle Hire 
Red Doles La, 
Huddersfield 
HD2 1YF 
01484 767064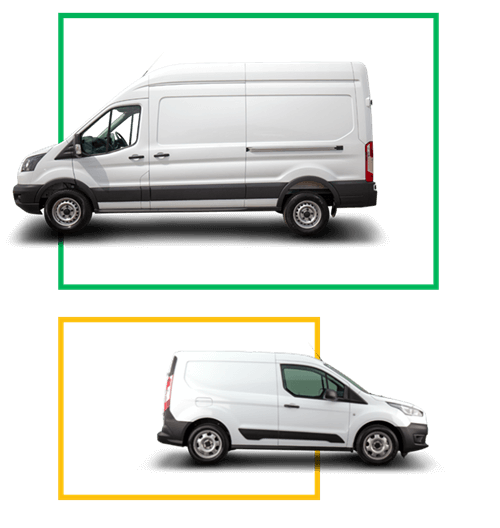 Hiring the best van for you in Huddersfield
Hiring a van in Huddersfield comes with a lot of advantages compared to using cars. The most obvious is the extra space you can utilise to transport goods or equipment on every trip, meaning you can get a lot more done on each journey throughout the day. This has obvious benefits such as improving efficiency and better journey times without having to restock or change gear. 
We know that it can be difficult to find the right van for your needs, but our friendly team are here to help. We'll work with you to find out what your situations is and determine how best to move forward. From there, we can narrow down the list of potential vehicles from our great range so you can be completely satisfied with your choice. 
Our vehicles are in the best condition thanks to our expert team who make sure they won't let you down. This lets you focus on more important matters, such as running and growing your business as you expect with vehicles that are fit for purpose. Avoid the upfront cost that comes with buying by hiring a van in Huddersfield with Northgate. 
It helps to know what kind of journeys you'll be making, and the conditions you're likely to face. You'll want a different vehicle for intercity travel compared to navigating busy streets on a more regular basis. By looking at vehicle size, wheelbase, mileage count and choosing between electric, petrol or diesel engines, you can make the right decision.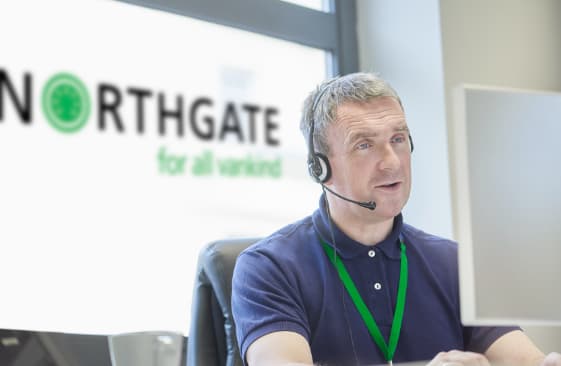 PLACES TO VISIT IN
Huddersfield

Huddersfield Town
Huddersfield Town Football Club has a rich history within the sport, formed over 100 years ago and enjoying great success over the years – one such feat includes winning the English League title three times in a row – something only three other clubs have managed. One of the biggest achievements of the club has been the partnerships set up with local, national and international businesses, along with the open and honest communication with its fans. That's why there's a huge community spirit in the area.

West Yorkshire van hire options
With our great selection of van hire options in West Yorkshire, Northgate can help you find the vehicle your business requires. Our contracts are flexible so they can help with your situation, allowing you to focus on the more important tasks that come with running and growing a business.

Customer service in Yorkshire
You won't find better customer service anywhere in West Yorkshire than at Northgate. With regular service and maintenance plans, we keep our vehicles in the best condition so you can trust they won't let you down. To find out more about the lengths we'll go to, check our customer case studies.
WHAT CAN NORTHGATE DO FOR YOUR BUSINESS?