Northgate Vehicle Hire

Sheffield
It's easy to visit us with our location at Sheffield's Airport Business Park minutes from both the A630 and the M1.
Address
Norflex House, Sheffield Airport Business Park,
Europa Way,
Sheffield, S9 1XU

S9 1XU
Contact Information
Opening Hours
Monday - Friday

08:00 - 17:30

Saturday

08:00 - 12:00

Sunday

Closed
On-site facilities
Hire Centre
Workshop
Support team on-site
WiFi
Complimentary Drinks
Medium and
Long-Term Rental
Vans in Sheffield
Sheffield is a city with a lot of history, hosting the world's oldest surviving football club and having become a global powerhouse during the Industrial Revolution – especially when the region's famous steel industry took hold. The Yorkshire city's eye for innovation and industrious attitude has continued ever since; just part of why so many locals and visitors love it.
Two universities bring a lot of fresh talent to town, while there are great rail links and motorway access both in and out of the city. With so many events, theatres and live music events taking place throughout the year; you won't ever get bored in Sheffield. And that's before you factor in its proximity to The Pennines and Peak District.
With the city thriving, our Northgate branch in Sheffield supplies many businesses – based both locally and further afield – with the right vans for their needs. We're your local branch if you need van hire in Rotherham, as well as places like Doncaster, Chesterfield and Barnsley. Our flexible hire contracts start from just three months and are available for over five years, meaning you have full control of your vehicle for the perfect amount of time.
Explore the range of vehicles we have available and speak to our friendly team for more information on our vehicles that are suitable for you. Whether you call Attercliffe, Handsworth or Meadowhall home, or have a short drive into the city to see us, why not come and meet our South Yorkshire van hire experts as soon as you get chance?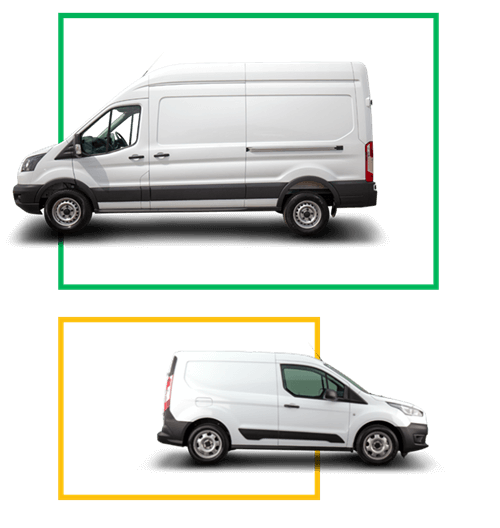 Hiring the best van for you in Sheffield
Our range of high-quality vans in Sheffield makes Northgate is the best option for locals looking for medium to long-term van hire. We understand how important these vehicles are to businesses in a city, and that's why we have large, medium and small models available, to accommodate any situation.
The models we have available include electric, petrol and diesel engines, long wheelbase and short, and a lot more; so finding the right vehicle for you is easy for us. Combined that with a friendly and helpful team who understand your needs, and flexible contracts starting at three months to over five years – and you can trust Northgate to help.
We know the buying a van is a big investment and not always a suitable option for your business in the long-term. Whether you make deliveries, carrying a lot of equipment or do something else altogether, hiring one of our vans can improve efficiency and help your business grow.
Northgate Vehicle Hire
Airport Business Park, Norflex House, Europa Link,
Sheffield
S9 1XU
0114 243 5888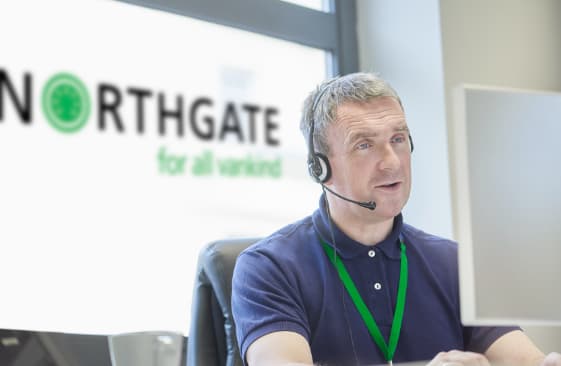 PLACES TO VISIT IN
Sheffield

Magna Science Adventure Centre
The Magna Science Adventure Centre is a unique and exciting attraction offering something for the whole family. Its interactive exhibits and activities prove to be a great way to learn about science, the elements, and much more – and being located in a former steel mill only adds to the experience! You can learn about the process and see what it was like to work in this incredible industry at its peak. To keep things fresh there are events and special exhibitions throughout the year, so there's always something new to see and get your hands on.

South Yorkshire van hire options
There's no better place for van hire options in South Yorkshire than Northgate. With flexible contracts starting from just three-months, you can be sure of getting the van your business needs without the outright investment that comes with a purchase.

Customer service in South Yorkshire
Our customer case studies are proof of the lengths we go to. We understand how important a good experience is for everyone, from your first interaction with our friendly team to being able to trust and rely on the van you choose until the end of your term. We have breakdown cover, service plans and maintenance routines; all to keep you on the move when you hire one of our vehicles.
WHAT CAN NORTHGATE DO FOR YOUR BUSINESS?