Northgate Vehicle Hire

Portsmouth
You can be sure of a warm welcome from the team at Northgate Portsmouth.
Address
Dundas Spur,
Blueprint Industrial Estate,
Portsmouth, PO3 5QA
PO3 5QA
Contact Information
Opening Hours
Monday - Friday

08:00 - 17:30

Saturday

08:00 - 12:00

Sunday

Closed
On-site facilities
Hire Centre
Workshop
WiFi
Complimentary Drinks
Medium and
Long-Term Rental
Vans in Portsmouth
Portsmouth is a unique place in the UK, being the only island city in the country. That has made the port one of its most valuable assets – both in the distant past and the present day. While its canals played an important role in the transportation of goods back then, this network is mostly scenic and used to attract visitors today; while road, rail and air all playing a bigger part in transporting goods and people nowadays. 
Those living in the city take advantage of many opportunities to do business, study and soak up some culture. With its location on the coast, Portsmouth has a rich and fascinating heritage, so there's plenty to learn about as you explore the place. 
At Northgate, we offer flexible van hire to Portsmouth businesses that focus on medium to long-term contracts. These begin at three months and can run for over five years, depending on your needs. We know how quickly the situation can change, and that's why our hire terms are the perfect option.
You can be sure of a warm welcome from the team at Northgate Portsmouth, and you'll find us just off the A27, on the eastern side of inner-Portsmouth. 

Northgate Vehicle Hire Blueprint Industrial Estate, 
Dundas Spur, 
Portsmouth 
PO3 5QA 
023 9262 1600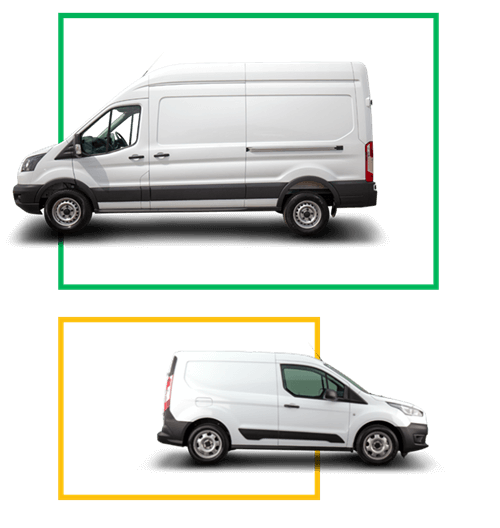 Hiring the best van for you in Portsmouth
Hiring a van in Portsmouth can be a daunting decision, as there are so many makes and models to choose from. That's why you can rely on our team to help you narrow down the selection. With different sizes, wheelbases, mileage counts and even engine types – petrol, electric and diesel – we'll find out what your situation is and ensure you choose the ideal vehicle. 
With our vans for hire, you can be sure of getting a quality vehicle that won't let you down. We know that buying a van outright comes with a large, upfront cost and that this can be difficult to manage, which is why we're a popular choice. 
You can then enjoy the perks of your new van on every journey. With the increased space, you can carry more goods and equipment on each trip, allowing you to get more done in the same amount of time. This will have a huge impact on your business from the get-go. 
When you choose to hire a van with us, you can rest assured knowing that you're in complete control of your resources. You choose the van and the hire terms that will allow you to meet your business goals and grow as you expect.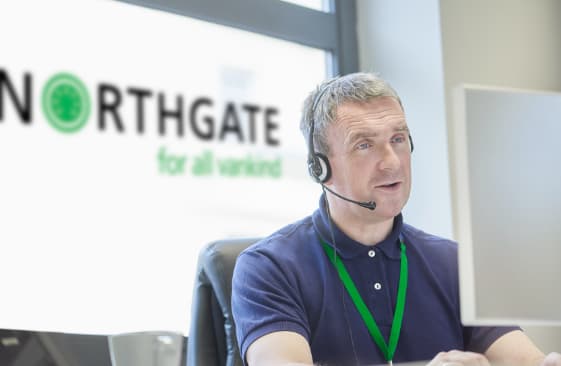 PLACES TO VISIT IN
Portsmouth

Hampshire van hire options
There's no better choice that Northgate in Hampshire for medium to long-term van hire options, thanks to contracts that are designed to work for your business. We keep you in control of your resources, freeing up your time and attention to focus on the matters that are important to your business.

Customer service in the South East
To make sure we're the first choice for any van hire, we offer only the highest standards of customer service. This starts from your first visit to us and continues right through the duration of your contract. Combined with our regularly maintained and serviced vehicles, you'll get exactly what you need. See our customer case studies to find out more.

Portsmouth City Council
Portsmouth City Council is the authority that locals turn to for information and services that make life in the city possible. From finding out about news and events, to completing forms for all manner of tasks, such as tax, planning permission and more. With both an online and physical presence, there's never been an easier way to get what you need – and visitors can rely on up-to-date information to plan visits to the area.
WHAT CAN NORTHGATE DO FOR YOUR BUSINESS?