Northgate Vehicle Hire

Scunthorpe
You can be sure of a warm welcome from the team at Northgate Scunthorpe
Address
Unit 34 Glebe Industrial Estate,
Normanby Road,
Scunthorpe,

DN15 6AL
Contact Information
Opening Hours
Monday - Friday

08:00 - 17:30

Saturday

08:00 - 12:00

Sunday

Closed
On-site facilities
Hire Centre
Workshop
Support team on-site
WiFi
Complimentary Drinks
Medium and
Long-Term Rental
Vans in Scunthorpe
Scunthorpe has long been known as one of the homes of the British steel industry, and this has played a big role in its development over the years. Thanks to excellent transport links and routes, it made it a prime location to transport these goods across the country. 
Located in North Lincolnshire, Scunthorpe boasts pleasant scenery at the Humber estuary to its north, and fantastic places close by to visit – from villages to towns and cities. This makes it a popular place for visitors to base themselves when exploring the area, and a great range of events and cultural attractions means both locals and tourists can enjoy themselves. 
At Northgate Scunthorpe, we have developed a range of flexible hire contracts perfect for medium and long-term business plans. Starting from just three months and available for more than five years, we're confident you'll find the right vehicle, for the right amount of time, to help your business.
You can find the team at Northgate Scunthorpe on the road B1431, and you can sure of a warm welcome where our team will do everything possible to help you. 
Northgate Vehicle Hire 
Unit 34 Glebe Industrial Estate, Normanby Rd, 
Scunthorpe 
DN15 6AL 
01724 844435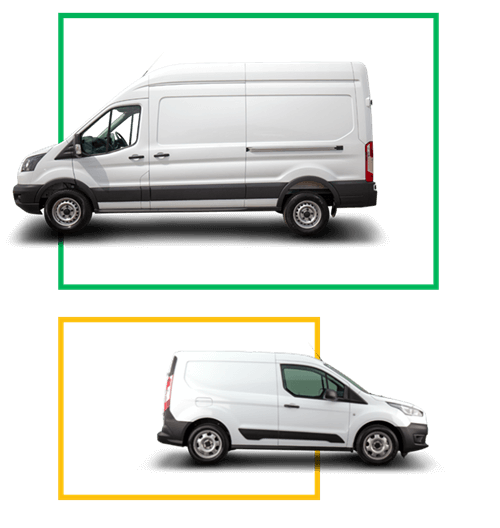 Hiring the best van for you in Scunthorpe
You won't find a better range of vans for hire in Scunthorpe anywhere else other than Northgate, and our team of experts are ready to help you find the right one. We work to understand your needs and situation to narrow down our range and present you with only the best vehicles, so you can be confident in your decision. 
To do this, we take into account a range of factors. For the vehicle, we consider the size, mileage count, wheelbase, engine – whether you want an electric, diesel or petrol engine – as well as much more. On top of this, we also want to know what kind of journeys you make; are they intercity or just around the local area? This also influences the models we show you. 
Hiring a van comes with many benefits but one of the most obvious is the increased size and carrying capacity compared to cars. You can carry more goods or equipment on each journey, which makes each trip more efficient. 
Our range of rental vans are of the highest quality, and are from manufacturers known around the world, so you can be sure they won't let you down. Hiring a van also removes the upfront cost that comes with buying and gives you more control over your resources at all times.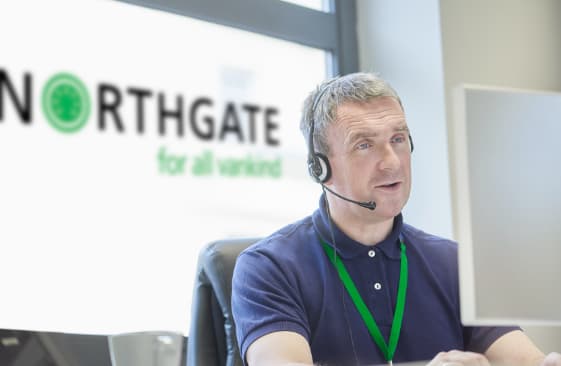 PLACES TO VISIT IN
Scunthorpe

Scunthorpe United
Scunthorpe United Football Club has a strong and passionate fanbase in the area and beyond, reflecting its history and importance to the world of football. The club has a strong bond with the community and is involved with a lot of events and businesses, making it very popular with the locals. Each game is a battle to be won, and no inch is given until the match is finished, and while a win is preferred fans can support the effort every player puts in.

North Lincolnshire van hire options
With our flexible van hire options at Northgate in North Lincolnshire, you can be sure of getting the vehicle your business needs for the perfect amount of time. This gives you total control over your resources and allows you to focus on the important matters of running and growing your business.

Customer service in East Midlands
Our team provide the best service to every customer on each visit. From your first meeting with us right through to the end of your hire contract, you can rely on us to offer the support and information you need, as well as ensuring our vehicles undergo thorough service and maintenance plans. To find out more, check our customer case studies.
WHAT CAN NORTHGATE DO FOR YOUR BUSINESS?