Northgate Vehicle Hire

Glasgow
You'll find a great range of vehicles at Northgate in Glasgow and the surrounding areas in Scotland.
Address
Easter Queenslie Industrial Estate, 6 Carmaben Rd,
Glasgow, G33 4UN
G33 4UN
Contact Information
Opening Hours
Monday - Friday

08:00 - 17:30

Saturday

08:00 - 12:00

Sunday

Closed
On-site facilities
Hire Centre
Workshop
Support team on-site
Medium and Long-Term Rental Vans in 

Glasgow
Glasgow is a truly unique city, and one of the largest in the UK. Glasgow city centre has a stunning mix of classic and modern architecture along its grid-lined streets, and a thriving cultural scene that makes it a hotspot for shows, theatres and festivals from around the world – including the 2014 Commonwealth Games.
The docks played a huge role in the history of this industrious city, and many are still in use today. The world-class standards of teaching makes it a popular choice for university students and, with good transport links to Scottish capital Edinburgh, you're well positioned to explore the country.
Our Northgate site in Glasgow serves the wider city region, whether your need van hire in Paisley, Queenslie, Springburn, Lanark, Hamilton or beyond. The branch offers a fantastic selection of vans to suit any situation your business finds itself in.
We match these vehicles with flexible contracts starting from three months up to five years or longer. This means you can get an efficient, reliable van without making a big investment through buying one –especially handy if you think your business might change and you don't want to be left with an asset you don't use. So, what are you waiting for – from the furthest reaches of Lanarkshire to Motherwell, hit the road and come meet the branch team today.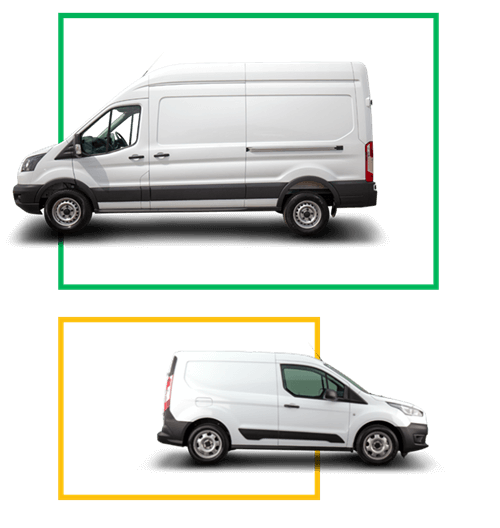 Hiring the best van for you in 

Glasgow
To make sure you get the best van in Glasgow, choose our local Northgate branch and explore our fantastic range of vehicles. With our flexible contracts, we can match you to the right vehicle for the perfect amount of time, ensuring your business has the van it needs to complete every job efficiently.
Our vans in Glasgow are perfect for city jobs, helping you carry more items, goods or equipment on each journey to save time and improve efficiency. With our great range to choose from, you'll be sure of finding a van that's well suited to the task at hand.
Such a wide selection means we can cater to every business type. With long and short wheelbase vans, models with petrol, electric and diesel engines and many more factors to choose from, our team will ensure that every customer gets the right van for their needs – and all benefit from our flexible hiring conditions.
We make sure to keep every one of our vans in the best condition, giving you the confidence to take on every job knowing your vehicle won't let you down.
We're just a short drive away, on the other side of the M8 to the Glasgow Fort Shopping Centre.
Northgate Vehicle Hire
Easter Queenslie Industrial Estate, 6 Carmaben Rd,
Glasgow
G33 4UN
0141 773 6300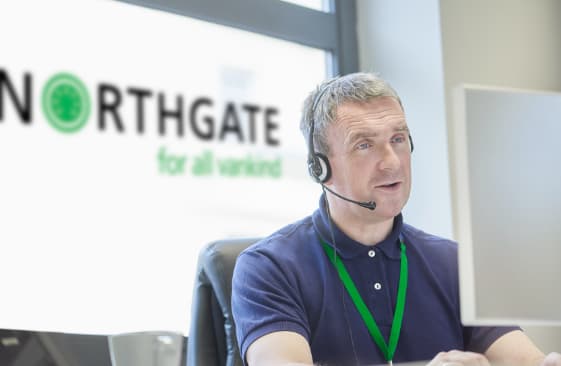 PLACES TO VISIT IN
Glasgow

Kelvingrove Museum
If there's one place to visit in Glasgow, it's the Kelvingrove Museum. For over 100 years, visitors have had a chance to browse a range of exhibitions ranging from art to wildlife and much more – all surrounded by stunning architecture and a family-friendly atmosphere. You can dive into ancient history, enjoy a free tour during the weekends and holidays, and explore the temporary exhibitions, which always bring something special to the museum.

Lanarkshire van hire
You can choose from a great range of van hire options at Northgate Clydeside, and our large collection of vehicles means there's always a van to suit your situation. You can avoid the cost of buying a van, which is a large investment and might not be best for your long-term plans, through our affordable hire solutions.

Customer service in the County of Lanark
You can trust the team at Northgate in Clydeside to do everything they can to keep your van on the road. This is through service plans and maintenance schedules aimed at keeping our vans in the best condition. See our customer case studies to find real examples of what our team will do to help you.
WHAT CAN NORTHGATE DO FOR YOUR BUSINESS?