Northgate Vehicle Hire

Basildon
You can find us just to the north of the town, with the A127 a minute's drive away.
Address
Unit 15 Bakers Court,
Paycocke Road,
Basildon, SS14 3EH
SS14 3EH
Contact Information
Opening Hours
Monday - Friday

08:00 - 18:00

Saturday

08:00 - 12:00

Sunday

Closed
On-site facilities
Hire Centre
WiFi
Complimentary Drinks
Medium and
Long-Term Rental
Vans in Basildon
Basildon is a relatively new town in the county of Essex, that was created to re-house people in the wake of World War II. It brought together many smaller villages and sparked a thriving economy that is still growing. There's a strong industrial presence in the area, with coffee roasting and automotive being two of the largest, however there are plenty of businesses operating in, and from, the area.
Plenty of locals work in Basildon but it is also home to many thousands of commuters to the country's capital, thanks to its proximity and excellent transport routes, which are primarily road and rail. With theatres, museums, bars, restaurants and regular events, there's plenty to see and do in Basildon, as well as beautiful countryside to explore.
At Northgate Basildon, we have a great selection of van hire contracts for medium to long-term business plans that are flexible enough to keep you in control of your resources but also offer stability. Our hire contracts start from just three months and are available for more than five years, so there's always a way we can help you.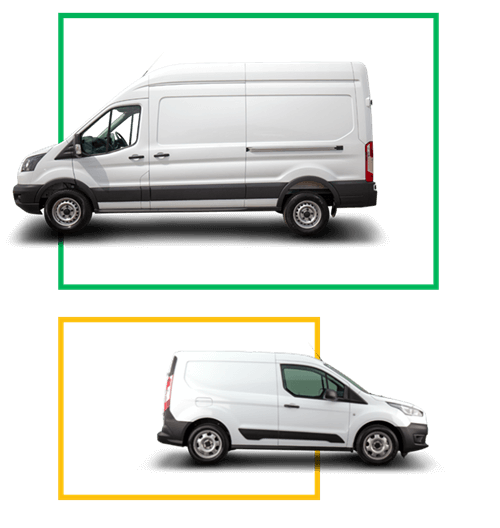 Hiring the best van for you in Basildon
You can rely on our team of experts at Northgate Basildon to make sure you choose the best van to achieve your goals. We do this by working hard to understand you, your business and what you want the vehicle to do for you, both immediately and in the future. This means we look at the trips you make, the conditions you'll face and other factors.
With so many different types of van, we know it can be daunting to find the one that will help you and your situation. We keep every vehicle in the best condition so you can be sure of their quality and that they won't let you down, but our friendly staff are ready to help.
To further narrow down our great range of vans to a more manageable selection, we go through the size of the vehicle, wheelbase, mileage count and more. You can also choose between petrol, electric and diesel engines. By doing this, you can be confident that the van you choose is the right one for your business.
Then you can benefit from the advantages hiring a van in Basildon brings – especially compared to cars. More space means more goods or equipment can be carried on each journey, improving efficiency and allowing you to get more done in the same amount of time.
Northgate Vehicle Hire
Bakers Court, 15 Paycocke Rd,
Basildon
SS14 3EH
01268 952823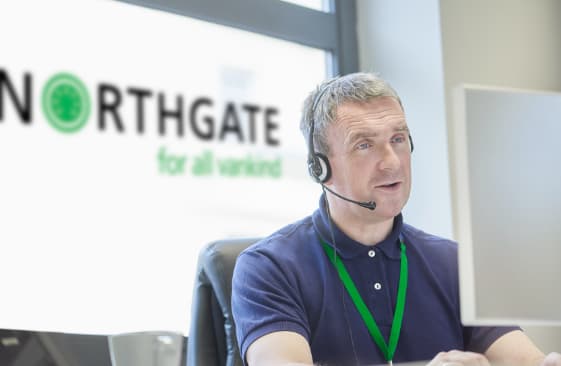 PLACES TO VISIT IN
Basildon

Essex van hire options
With our great range of van hire options in County Essex, Northgate are the best choice to keep your business running smoothly. We'll help you find the right vehicle and contract terms, so you have total control over your resources and can focus on more important matters, such as helping your business grow.

Basildon Council
Basildon Council is the place where locals can find information and news affecting their area. From completing tasks and processes relating with tax, planning permissions and other forms, it is now easier for everyone to submit the information required. The news and updates are primarily focused on what happens in the region but cover national news that has an impact on residents and businesses. This is also a great resource for visitors to plan their trip to Basildon.

Customer service in South East England
Our customer case studies are proof of the lengths we'll go to for our customers. We want to make your experience as positive and enjoyable as possible from the moment we meet until the end of your hire contract, and we also do everything to keep our vans on the road for longer, with regular maintenance and service plans from our expert team.
WHAT CAN NORTHGATE DO FOR YOUR BUSINESS?