Northgate Vehicle Hire

Huntingdon
You'll find a great range of vehicles at Northgate in Huntingdon and the surrounding areas in the South East.
Address
Blackstone Rd,
Huntingdon,
PE29 6EF
PE29 6EF
Contact Information
Opening Hours
Monday - Friday

08:00 - 17:30

Saturday

08:00 - 12:00

Sunday

Closed
On-site facilities
Hire Centre
Workshop
Support team on-site
Medium and Long-Term Rental Vans in 

Huntingdon
Huntingdon is a market town near Godmanchester that's steeped in history and heritage. Locals and visitors alike have ample opportunity to not only explore what the town has to offer but also explore the surrounding countryside and delve into the past through attractions and heritage sites. There's also a growing social life with traditional pubs trendy bars and restaurants that present a whole new side to the town.
Good road and rail links to the capital and over towns and cities make Huntingdon a great location for anyone visiting the area while enjoying a quieter break away. It's also a great spot for commuters taking advantage of the jobs in the area without the overwhelming bustle of larger locations. There are two airports close by, too, so transport options are plentiful.
Northgate Huntingdon has the best selection of quality vans in the area and matches these with our flexible hire contracts that start from just three months and are available for over five years. This gives you total control over your resources and ensures you have the right vehicle for the time you need without the upfront cost of buying a van that might not be suitable in the long-term.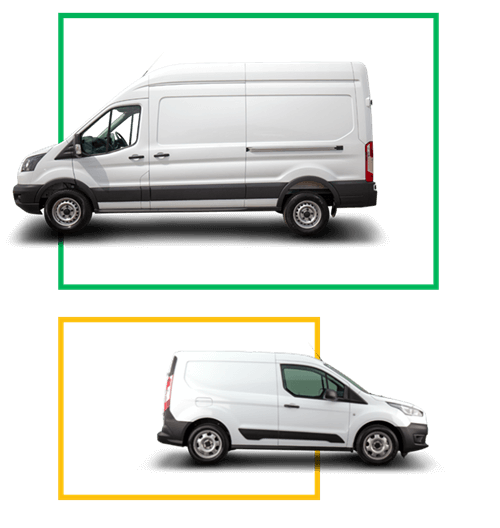 Hiring the best van for you in 

Huntingdon
To make sure you choose the right vehicle, our team are ready to help. We do that by using our knowledge of the makes and models we have available and matching them to your situation. We take into account the mileage, size, engine and more so you can choose from the best options we have.
Hiring a van in Huntingdon offers plenty of advantages over cars, the most obvious being the extra space offered by the increased size. This means you can transport more goods or equipment on each journey, making them more efficient and allowing you to do more in the same amount of time. This will make a big difference to your business on a daily basis.
You won't find a better range of vehicles to hire anywhere else, and when partnered with the right hire terms, you can get the most out of your new van without having to worry about whether it'll be suitable in the future.
Making sure you choose the right van is important and our team will do everything possible to make it happen.
Northgate Vehicle Hire
Blackstone Rd,
Huntingdon
PE29 6EF
01480 414144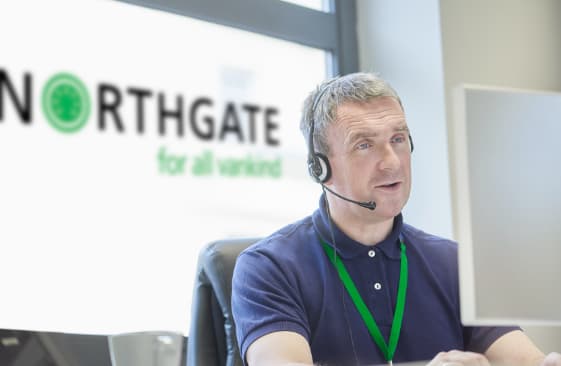 PLACES TO VISIT IN
Huntingdon

Cromwell Museum
The Cromwell Museum looks at the life of Oliver Cromwell and the impact it had – and continues to have – on society even to this day. Visitors learn about his early years before moving onto the political and military phases of his life. The displays and information look at the world around him at the time, offering a full insight into the world of his time. This is a great day out with a lot of educational value and isn't to be missed.

Cambridgeshire van hire options
Van hire options in Cambridgeshire from Northgate are the best in the area and this allows you to focus on keeping your business running and growing the way you expect. We do our part by providing a quality vehicle that won't let you down. Hiring instead of buying means you can always have the vehicle you need.

Customer Service in the East of England
We're proud that our customers return to us and time after time when they need to hire another van, and this is down to our great customer service. We'll go the extra mile for everyone to make sure every interaction you have with us is the best it can be. To find out more about what we'll do, check our customer case studies.
WHAT CAN NORTHGATE DO FOR YOUR BUSINESS?